Sell Apple Watch Today for the best UK price offer. Get £10 added to your Apple Watch quote Today using the promo code "Add10now"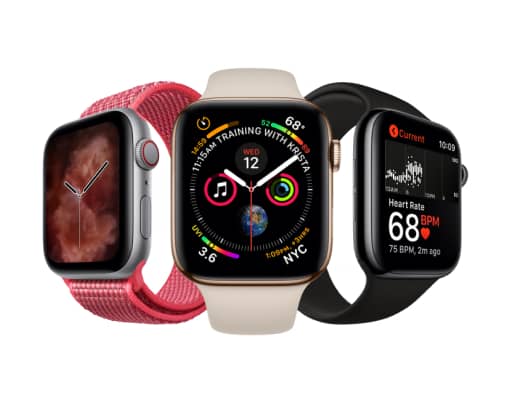 We collect from your home or office


The best UK prices paid with our price match guarantee

Sit back and let us send you the money straight to your bank

Excellent Rating on TrustPilot
Don't worry we supply a custom packing case for your Free insured collection
Why sell Apple Watch to us

Quick with your payment
Once you item arrives with us we will assess your unit and aim to have your money sent to you after 48hrs. You can have a bank transfer or PayPal payment

Safe and secure payment
At Macback we have secure security protocols from booking in to the payment of your funds. Safe, quick and secure.

100% Data safety Guarantee
Macback is part of the ILS group that specialises in data security and the handling of redundant electronics from high security industry sectors. We will disk wipe your item to the data protection legislation standard.

Trusted reseller
Should you not be 100% satisfied with our service we will return your item by next day courier. Our aim is to have you as a satisfied customer first and foremost.
Preparing your Apple Watch for sale
To prepare your Apple Watch for sale, you must remove all data for the next owner. This means that you should delete your scanned cards, photos, wallpapers, and anything associate with your personal Apple account.
To erase the contents of your Apple Watch, open the settings from your home screen. Navigate to general and click reset and then erase all content and settings. If you see the option to unpair the watch from the iPhone, also do that.
To remove your debit or credit card information, sign in to iCloud.com and remove your debit and credit cards. Then, go to settings and my devices. Choose your Apple Watch and, finally, click remove all.
Q&A about selling your Apple Watch to us
Q: When do I get paid for my Apple Watch?
A: We try to turn around all trade ins within 48Hrs of the unit arriving at our location. You can choose to be paid by either PayPal or bank transfer the choice is yours.
Q: I don't know the model and the specs of my Apple Watch – what should I do?
A: No problem, if you are on line during UK business hours please use our chat system and our sales team will be happy to help you. Or email us on help@macback.co.uk and we will get back to you and walk you through the process.  
Still have some questions? Please
contact us
for more info.