Have you been thinking about upgrading to the iPhone 8 from your current iPhone or Android? You might want to check out this review of the iPhone 8. It can help make your decision a little easier.
iPhone 8 Review
The Display
This is the part of the iPhone 8 that everyone wants to know about. There is hardware-level support for a 10-bit HEVC with a brightness level that goes up to 625 nits. The iPhone 8 has an amazing feature called True Tone that will blow your mind. True Tone has a sensor that adjusts your phone's display so that white looks paper white no matter what your settings around you look like. It works all the time, no matter what you're doing on your iPhone 8, so you can read, watch movies, browse the Internet, interact on social media — whatever. It's going to look amazing no matter what. If you've never experienced it, you will be amazed once you try it. And once you try it, you'll never want to go back to anything else!
New Glass
Something that might not seem to be all that important at first is the glass on your phone. The iPhone 8 has a new glass that supports all the iPhone 8 is offering. It's a collaboration between Apple and Corning which allowed both companies to have the chance to work together and create an extremely durable glass. The goal was for the iPhone 8 to have glass that is more shatter and crack resistant than ever before. Most of us find that our iPhone finds its way to the floor at one time or another. Apple is hoping that the iPhone 8 will not have as many screens break due to users dropping their phones.
The iPhone 8 comes in three finishes — silver, space grey, and gold. There is a seven-layer colour process that makes the iPhone 8 the way it is. This is what gives the colour the depth and ability to be opaque. The glass is sealed microscopically to protect the inside from liquids that could cause serious damage.
Of course, you can always get Apple Care. With a phone that costs as much as an iPhone 8, you should consider getting Apple Care to protect against some of the common issues that might happen with your iPhone for a couple of years. By the time your Apple Care plan ends you'll probably be ready for a new iPhone anyway!
Wireless Charging
Apple has included a pretty nifty feature in the iPhone 8: wireless charging. It offers the convenience of not having to worry about having a cord with you all the time when your phone needs to be charged. Those cords just get in the way anyway. Am I right? With the iPhone 8 you can just place your iPhone on the charging pad and voila, your phone will start charging.
The wireless charging might not be as fast as traditional charging (or as efficient), but it offers a major convenience factor. Consider, though, that this is a new technology. Apple wants their products to be the best at everything, so they will likely be improving upon this technology to make it even better.
You've got to admit that wireless charging is awesome. And eventually this could lead to short distance charging where your phone might be able to charge so long as it is close to a charger. Imagine your phone charging while it's in your pocket! There are so many possibilities that this technology could make happen in the near future.
iPhone 8 Cameras
What is an iPhone 8 review article without mention of the cameras? Many people will upgrade their iPhone year after year just for the cameras, so we have to mention those. The camera has a brand-new sensor. The pixels have improved accuracy and the camera pulls in more light, allowing you to capture your images right away. Everyone has had the perfect photo slip away from them because their camera took too long to take a picture. The iPhone 8's camera tries to stop that from happening.
There is also optical image stabilization in the iPhone 8. Apple's goal with the iPhone 8 is to give everyone a camera that is easy to use and is ready as soon as you pull it out. There's so much information about the iPhone 8 camera that it could be an entire article by itself, so I'll stop here and say that the camera on the iPhone 8 is simply amazing and makes the phone worth purchasing even without all the other features that you will also love on this phone.
Apps and Accessories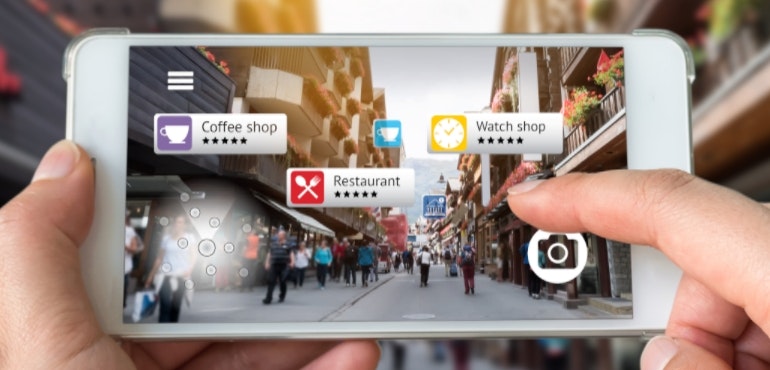 The apps for the iPhone 8 are seemingly endless. There are a ton of accessories available too.
Some of the more popular apps out there for the iPhone 8 are those for augmented reality. iPhone 8 makes AR (Augmented reality) easy and provides the best AR experience possible. If you really want to experience AR, the iPhone 8 is the phone to do it with.
Accessories that you'll want to think about getting for you iPhone 8 are charging pads for car mounts, screen protectors, and ear buds. You can also get fun accessories like fancy cases to show off your new phone as well as protect it. There are so many options out there!
What about the iPhone X?
So the iPhone X is pretty hot right now, too. You might want to consider the iPhone X if you are okay with getting a new iPhone that is way different than iPhones of the past. If you like having a completely new, unfamiliar experience, the iPhone X might be for you. If you don't mind spending quite a bit more money for the iPhone X, that's totally your option. In case that you prefer some upgrades but still want an experience that is familiar, you will probably want to upgrade to the iPhone 8.
If you are thinking about getting the new iPhone 8, I'm going to tell you to go ahead and do it. You will be happy you did, because it is all you want and more.
If you need to sell your MacBook – get your quote now: