On 29 March, Apple released the macOS High Sierra 10.13.4, which is the fourth major update to the macOS High Sierra OS. This update comes more than two months after the previous update that fixed the issue of vulnerability with Spectre. Users can download the newest update in the Mac App Store or use the Software Update function in the App Store from Mac. Your Mac must be running macOS High Sierra in order to benefit from this update.
Update News
The release by Apple provides fixes for several bugs and minor issues which are improved by this new OS fix. The release also updates help with the stability of a user's Mac.
Bug Fixes Introduced
The bug fixes introduced in this update helps to improve performance. One feature that gets support in this update is the Business Chat feature. The Business Chat feature allows users to chat with business like their banks using the Messages app. It includes support for external GPUs as well.
One of the issues fixed with the newest update includes fixing graphic corruption issues that affect certain apps on iMac Pro. The issue was that certain graphics weren't loading properly or were, perhaps, not loading at all. Some users were experiencing graphics glitches when attempting to load videos that would get in the way of proper streaming of media. The update to the macOS High Sierra 10.13.4 fixes that issue so users have no issue loading graphics.
Another bug that was fixed with the latest update is something that users like to be able to do with their Mac. It is jumping to the tab to the right using a keyboard shortcut. Users can now simply press Command+9 to move to the tab to the right of the tab they are currently on. This is a quick and easy way for users to move from one tab to the next. All of this without taking their hands off the keyboard or having to use the touchpad.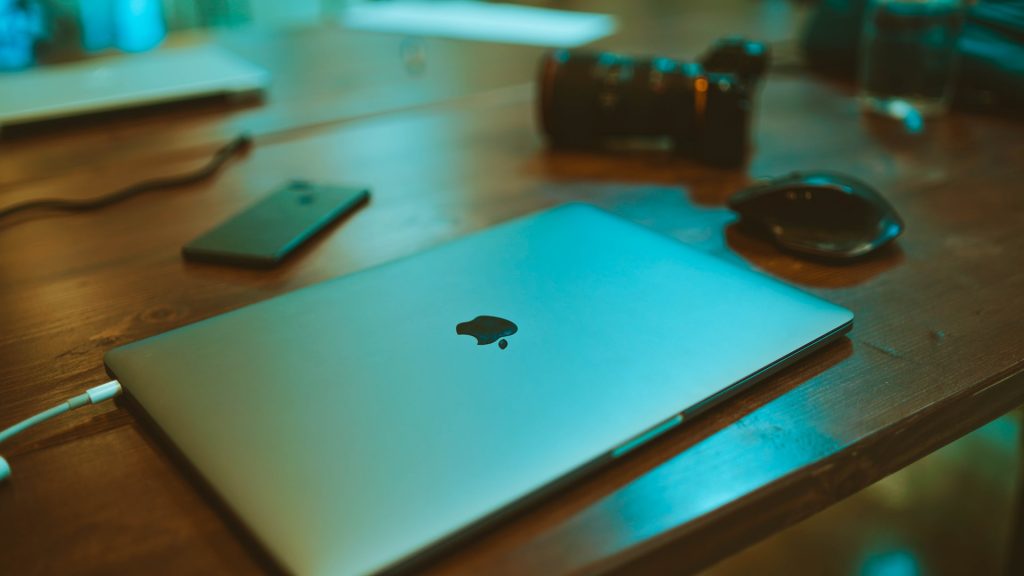 Enterprise Content
The newest macOS update also includes enterprise content. It will no longer disable User Approved Kernel Extension Loading for devices that are MDM enrolled. If a device has DEP-initiated or User Approved MDM enrollment, admins are able to use the Kernel Extension Policy.
Added Feature
The Apple macOS update also adds another feature. There is a smoke cloud wallpaper that was not previously available on the iMac Pro. This feature is not one that is super important, but it is pretty neat.
Another thing that is added with this update is your Mac will begin to give a warning when the user opens up a 32-bit app. This is in an attempt to phase these 32-bit apps out. Apple plans on phasing out 32-bit Mac apps similar to the way they phased out the 32-bit iOS apps. Apple has said that they wanted the macOS High Sierra to be the last version of macOS that is going to support 32-bit apps. And it seems they are not compromising on this plan.
Accessing the Update
To access the update, you can go to the App store on your Mac. Click Updates located on the App Store toolbar, and use the Update buttons to download any updates available for your device. You can see a list of updates that have been previously installed within the last 30 days as part of your list.
If the update is not showing up for you, return to the Updates tab and check again. You can also search for the specific update you are looking for. One reason you might not see updates for Safari and Mac firmware is because users get it automatically as part of their macOS updates. This is just one less thing you have to worry about with your Mac!
Importance of Updating your OS
Because the updates that Apple releases fix security issues as they are recognized, it is always a good idea to update your Mac's operating system. Without the security fixes provided in the newest Mac updates, a user's Mac is left vulnerable. Sometimes users just don't want to take the necessary time to do an update on their Mac, but it's really important that they realize that they could be opening their Mac up to possible dangers. So take a few minutes, protect your Mac from some of the known vulnerabilities discovered by Apple, and enjoy the improvements that you didn't know you would enjoy!