The MacBook Pro came back with a vengeance with their new Touch Bar after having been gone for too long, at least in the opinion of many Apple fans. Apple's Touch Bar has had users both praising and criticising the new offering from Apple. Some users think the Touch Bar is the best thing to have happened to the MacBook Pro in recent memory, while others think it's just a badly done gimmick. Here are some of the other issues users have not been happy about.
Top Users Complains about the New MacBook Pro
Short Battery Life
One of the complaints from users of the MacBook Pro is that the battery life is lacking. Users were expecting to see 10 hours of battery life, as Apple advertised. They were disappointed when they found that their MacBook Pro might have as little as three to six hours. Conversely, other users have no issues with their battery at all. One of the reasons to blame for the variation in battery life is the type of apps individual users may be running. Apps that have not been optimized for the MacBook Pro may drain the battery at a faster speed.
For example, even using Google Chrome may result in decreased battery life, and Google Chrome is a very popular app. It seems that Apple has tried to fix this issue with the introduction of battery life improvements in the macOS Sierra 10.12.2 update. Some users reported having better battery life after installing this update. Although Apple never officially announced this update as a fix for the battery life issue.
Issues with Graphics Glitching
When you purchase a brand-new MacBook Pro you would not expect to have issues with graphics. But that is exactly what some users had to deal with. When Apple released the MacBook Pro in 2016, users gleefully used their devices only to find strange graphics problems occurring like brightly coloured flickers, display artefacts, and a checkerboard pattern, among other reported issues. Although it seems this issue affects the 15-inch MacBook Pro more than other size MacBook Pros, it can still definitely be a downer. This issue is especially bothersome when it comes before a kernel panic and crash. Apple took measures to prevent this issue from recurring with the macOS Sierra 10.12.2 update released on 13 December 2016. Users should have noted an improvement after installing this update.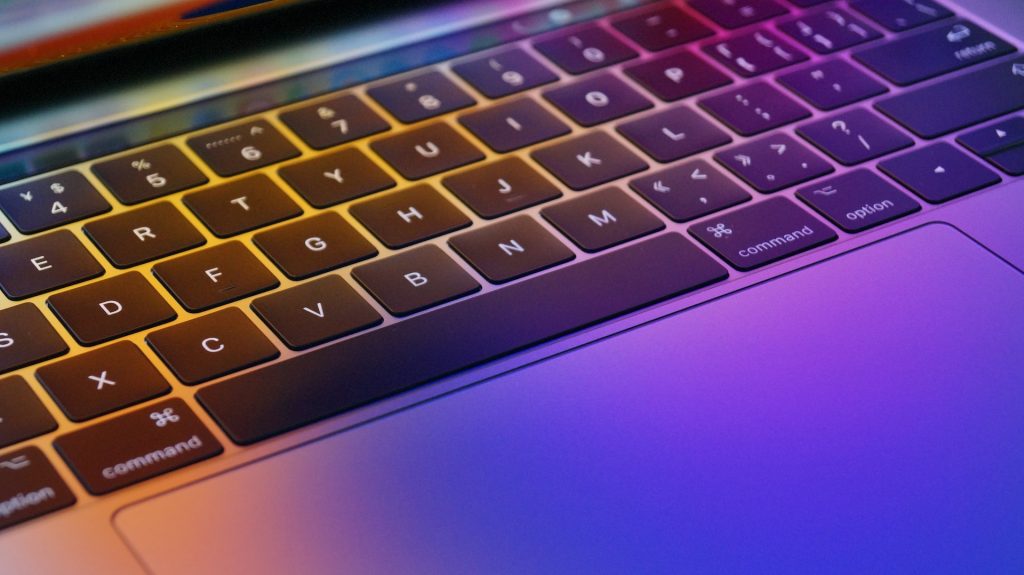 Issues with System Integrity Protection
Some users noted that on some of the new MacBook Pros released in 2016, the System Integrity Protection was disabled. This is a significant feature to be disabled because it leaves MacBook Pros open to attacks from malware. Although this was done mistakenly, users were not too thrilled to find out that their Apple could be more easily infiltrated by spammers and scammers. Apple fixed this issue by releasing a fix. The macOS Sierra update solved this problem that some MacBook Pros had. Users updating to the new macOS are protected and have no more need to worry about the System Integrity Protection issue.
Issues with Boot Camp Audio
When the MacBook Pro first came out in 2016, there were many users who used Windows Boot Camp. Some of these users had damage caused to their speakers because of faulty drivers. They had to have their machines repaired by Apple. And you can bet they were not happy about that issue at all.
Issues with Three Finger Drag 
While Three Finger Drag sounds like an awesome band name, it is also an issue users are facing on their new MacBook Pros. Some users have reported that they are unable to use this function properly. Others complain that they may be able to use it only occasionally. Some users have not reported any issues with three finger drag. The larger trackpad of the MacBook Pro could be what causes this issue. Palm rejection technology could be to blame.
Although the release of the MacBook Pro has not been without its issues, it remains a highly popular computer. Apple has taken the opportunity to improve the functionality of their MacBook Pro with updates to help rid the device of some of the issues users are facing. If you are a die-hard Mac fan, the MacBook Pro might still be worth your time. After all the bugs are worked out, you will still have an awesome device that you can enjoy for years to come.