In Are you ready for the newest features in the iPhone and iPad? iOS 11 is out right now and it is better than ever before! Check out the features available right now for the iPhone and iPad in iOS 11.
iOS 11 Features
The newest operating system, iOS 11 is setting the standard for the new mobile operating system making iPhone and the iPad better and more usable than ever before. It offers augmented reality in games and apps making the iPad and iPhone fun. You can expect that your devices will be the most intelligent, helpful devices ever.
iPad iOS 11
What's new in the iPad iOS 11? It comes to life like never before, giving users capabilities never available before.
Files app & Dock
The new Files app makes it easy to browse and organise all your files. It offers a recent files option that makes it easy to find files that you recently accessed. And you can find these files across your devices running iOS as well as in your iCloud Drive, making it easier than ever to access files.
Another feature in iOS 11 that is refreshed is the new Dock. You can now access the Dock from any screen with a simple swipe. Open and switch between apps effortlessly and within an instant. You can customise the dock with your favourites so you have access to these apps quickly and easily.
Are you a multitasker? iOS 11 makes it easy to do all the things you like to do at one time. You can open a second app from the Dock and have both apps going at the same time in Split View. With the newly redesigned App Switcher, you can get back to your favourite App Spaces.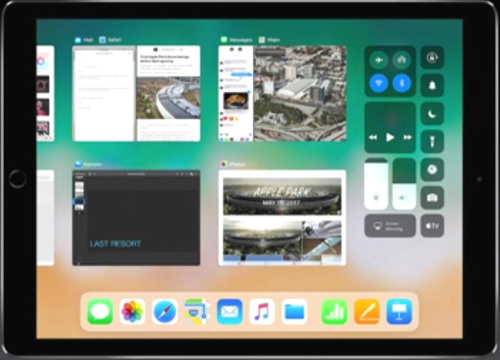 Apple Pencil
Looking to make your mark? Apple Pencil is just the tool you need. You can use the new Apple Pencil to take notes, use your creativity, or get work done. It's more versatile and natural than before, giving users the opportunity to really showcase their creativity or keep track of notes.
iPhone iOS 11
Siri
Let's move on to the iPhone with iOS 11 and we'll start where everyone wants to start: Siri. It is more helpful than ever before with the new iOS 11. Siri has advanced machine learning and is more expressive, with a newer more natural sounding voice. Siri can perform a variety of tasks from setting a timer to being your personal DJ. Ask and you shall receive. Siri can even anticipate what you might need and make suggestions that are helpful. Your personal information will remain private, because it is encrypted.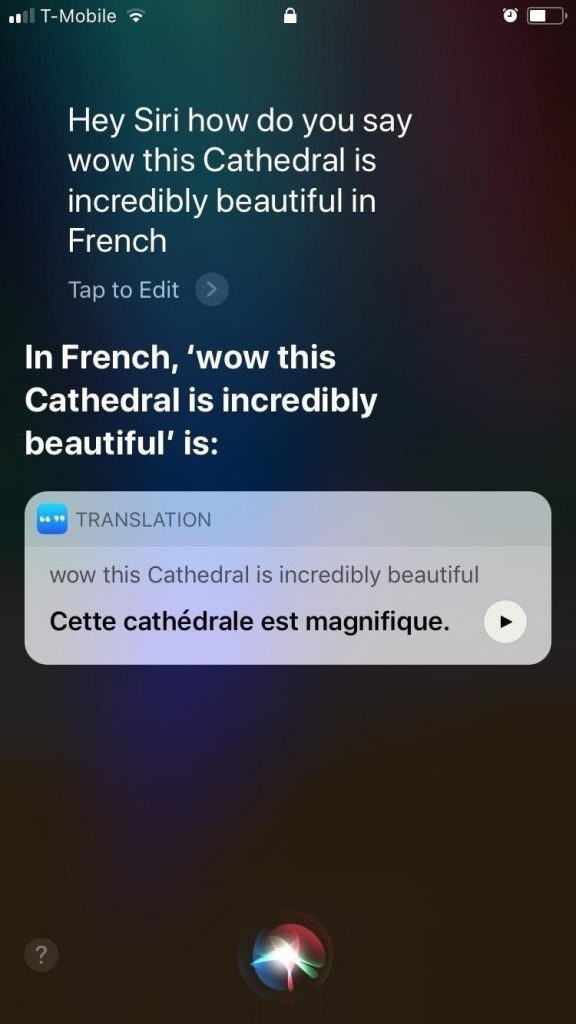 Siri also can help you with news, making it more personal than ever before. Siri can figure out what makes you happy and what you're interested in, and suggest stories you might be interested in. You can be even more informed and engaged with news that is interesting and relevant.
Music & QuickType Keyboard
If you are a music lover, you'll be happy about the changes in the new iOS 11. First, let's touch on the changes in Apple Music. Your friends can help you find new music to love. You will all have your own profiles on Apple Music, but you can see playlists that they share as well as any albums they share.
Another music change is AirPlay 2. You can control the music of your home's audio system and speakers. You can be in one room while playing music in another room at the same time. In fact yo can adjust the volume from any room and sync your music on all your speakers.
One really cool feature is the QuickType keyboard. You can type with just one hand by just touching the emoji or globe key. Just select one-handed typing, and the keys move closer to your thumb so you can type with ease.
Are you excited about all the new features in iOS 11 yet? Well, good news. iOS 11 is compatible with iPhones from the iPhone 5s to the iPhone X. For the iPad, it's compatible with the iPad mini to up the 12.9-inch iPad Pro. You can also get it on the iPod 6th generation and iPod touch. What are you waiting for? Upgrade already!
If you need to sell your MacBook – get your quote now: