It's super exciting to hear that Apple may finally be redesigning the iMac for 2021. Well, at least according to some of the rumours that have been circulating. This would be really good news if the rumours are correct, because this would be the first iMac redesign in almost ten years. That seems like an eternity in Mac time! Sadly, all the iMacs that have been released since about 2012 have looked almost identical to each other.
We all remember when Apple released the brand new 2020 iMac last summer. It seemed that many were disappointed because the iMac looked so similar to previous iMacs with no real design change. According to some recent leaks, iMac is about to bring us some fresh design elements. Let's look at a few of the rumours.
Major Changes in iMac Design
Size
Bloomberg has reported that this new rumored iMac makeover will bring about a reduction in size of the large bezels on the display. This will come as a pleasant surprise to many users who are used to the look that has been around for so long.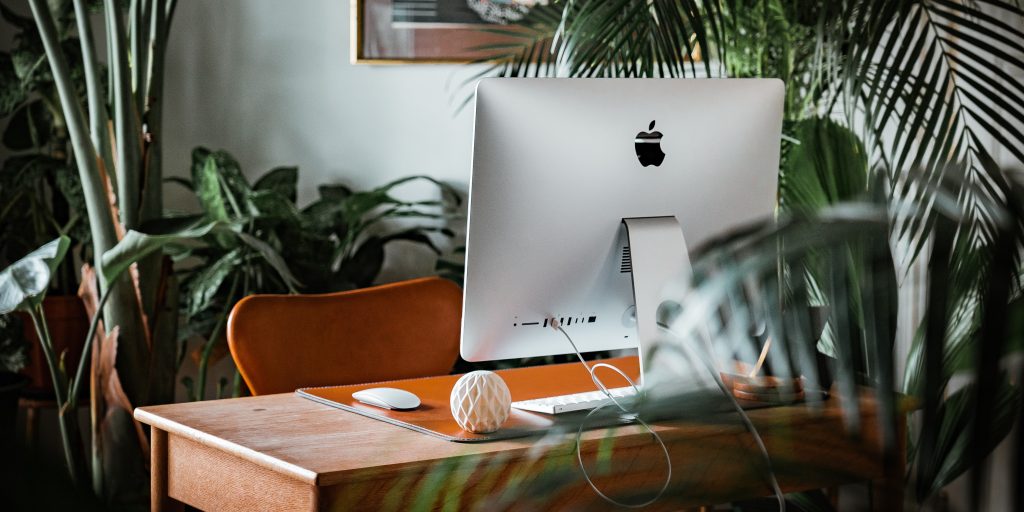 Slimmer Profile
Bloomberg also notes that the back of the machine will be flattened, which will give it a slimmer profile. This is fairly believable because Apple is constantly looking to streamline designs of their products to make them weigh less and have a sleeker look to fit in with the overall Apple design aesthetic.
Bloomberg has also reported that the new iMac will have a design that is similar to the Pro Display XDR. This display has super small bezels and an ultra slim body. This would definitely bring the iMac up to par with recent Apple redesigned devices.
Speed
More reports about this possibly redesigned iMac for 2021 state that the new iMac will be speedier than before. It's reported that the iMac will have the M1 chip which is currently only in the newest MacBook Pro, Mac Mine, and MacBook Air. While Apple hasn't confirmed or denied this, it makes sense that Apple would want to put some of the best chips available in the newly designed iMac. Apple is all about making products that save users time and make things easier. As chips have improved over the years, Apple is constantly bringing new chip technology into their devices.
Well, 2020 was not a big year for Apple product redesigns. A lot of Apple's products looked like they did last year. But here's hoping that 2021 will bring some fresh redesigns when it comes to everyone's favorite Apple products- especially the iMac that has been around for so many years without a refresh. Will you be getting in line to buy an iMac in 2021 if it gets redesigned like the rumors claim?
If you need to sell your MacBook – get your quote now: