Will 2017 bring a new generation iMac? If the rumours are true, it just might. This computer was last updated by Apple in 2015, bringing the new Retina screens to the line for the first time. There are rumours that Apple will release a new one in the UK in early 2017. This post will cover some of the rumours and reasons for speculation surrounding the potential launch this year.
Apple CEO Hints at Future Release
Apple's CEO Tim Cook responded to a question about the future of the Mac and specifically mentioned the 5K iMac. The question asked by an Apple employee was if Mac desktops were strategic for Apple. Cook wrote that the desktop was strategic. He said it was unique because of the ability to pack much more performance into a desktop than a laptop — including larger screens, more memory and storage, and faster performance. Cook noted that desktops are important to people and that Apple is committed to desktops. He even went on to say that Apple has desktops in their roadmap. Saying that desktops are in Apple's roadmap hints that they may be coming up with an iMac in the future. At least that is what Apple iMac fans hope.
Apple Historical Launch History
It's worth noting Apple's history of launches. As mentioned earlier, Apple's last iMac release was in 2015 in October, specifically. Apple normally has three major press events per year. The first is in the spring where they release iPhone and iPads, but occasionally they will also release watches and MacBooks. Summer is when Apple will bring about updates to the operating system as well as the occasional hardware release. Fall is also a time for iPhones and iPads. The rest of the year Mac may have smaller launch events. In 2015, iMac got its own announcement which came after the reveal of the iPhone 6s. And because iMac updates come years apart, it's a possibility that there will be an update this year.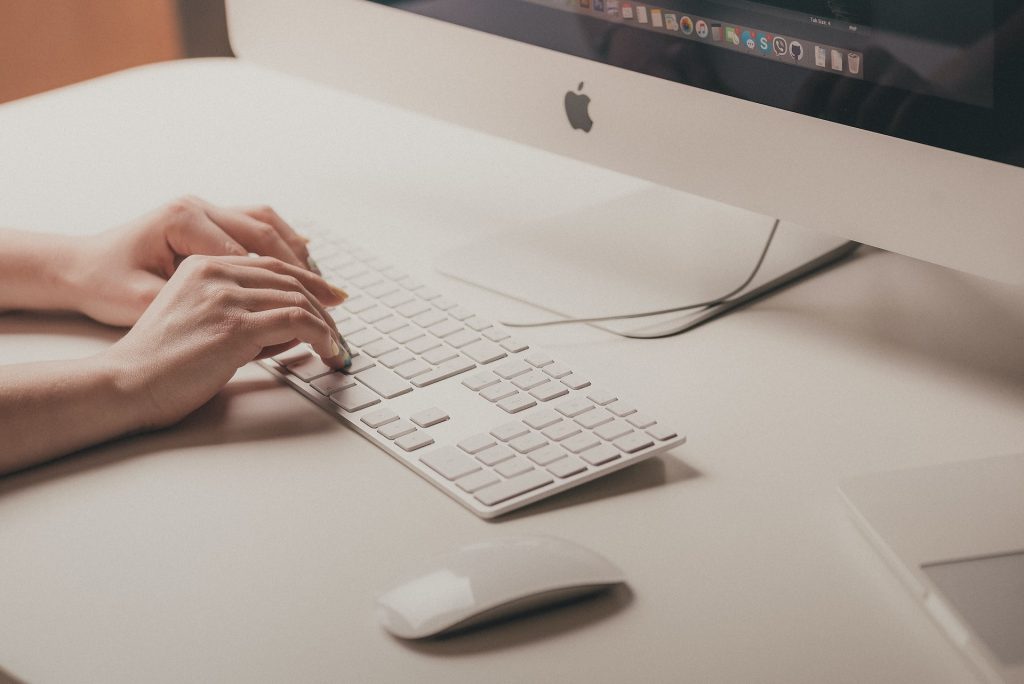 Leaked Details
There have been several leaked details about the upcoming iMac from Apple. In the 2015 iMac, they used the Skylake processors. What will be included in the new iMac is still up for debate, but if iMac will come out in late 2017 it MAY include Cannonlake. Cannonlake was supposed to be in production but it has been delayed until the second half of 2017. As of right now, Kaby Lake is available. Kaby Lake went into mass production at the end of 2016. Some are speculating that Kaby Lake will be the processor for the next iMac. Why? I'm glad you asked.
Best Buy Leaked iMac Listing featuring Kaby Lake processor
There is good reason for speculating that Kaby Lake will be the processor for the next iMac. The reason for this speculation is that Best Buy, a retailer in the US, leaked a listing for a new iMac with a Kaby Lake chipset in October 2016. There's no evidence either way if the leak was legitimate or not. It could have simply been a placeholder for the upcoming iMac until Apple releases more information about it. Some are saying that this accidental slip up was because Best Buy had some advance knowledge from Apple about an imminent launch. It seems only time will tell. Other Kaby Lake supporting evidence comes from Intel. In a posting for PC manufacturer partners, there were detail specifications of new Kaby Lake processors. The listing tells of 11 new processors including i5 chips and i7 chips. Of those eleven, ten of them are for desktop computer use and one is for worktop.
Updated Graphics Chips
Speculation on the graphic chips has been that the iMac will feature graphics chips from the AMD Polaris set. It's been rumoured that the Polaris 10 would be a good match for the iMac. Since AMD won the contract in October 2015, it makes it possible that Apple could be using them. The two chipsets in the contract include both the Polaris 10 and the Polaris 11, and a source said that the processors will be used in new desktops and notebooks from Apple. Since MacBook and MacBook Air have already had recent updates, there is a strong indication that the Polaris 10 could be used in an updated iMac computer. The updated Polaris graphics chips have improved graphics performance. It also has the potential of reducing both waste heat and power consumption.
Virtual Reality in iMac 2017
Virtual reality has been discussed as a possible option included in the new iMac. Yes, virtual reality. If Apple's iMac has a virtual reality component to it, it could reach many more people who may not have used Apple products before. For now, the iMac rumours are just rumours. Apple hasn't confirmed or denied any of the rumours out there so the best anyone can do is speculate. A new iMac offering from Apple would be a gift for its fans who have been waiting for an update for quite some time now. For now, all we can do is wait and see.
If you need to sell your MacBook – get your quote now: