The rumours have been flying about the release date of the latest MacBook. Everyone is waiting in anticipation of the latest offering from the Apple gods. Let's take a look at some possible dates for the MacBook to hit the shelves in 2018.
Latest Rumours
Let's go back to 2017. That was the year that Apple updated the MacBook by putting in faster Kaby Lake chips and improved their integrated graphics. Although the price point was high, the MacBook was a machine to be reckoned with regards to power. With that memory in mind, one can't help but hope that Apple will sate our desires for a new Mac in 2018.
Possible Release Date
In 2017, Apple introduced the MacBook at WWDC, which was in June. If one had to make an educated guess, it's possible that Apple is going to release the new MacBook around the same time. Of course, that depends on whether the Intel processor is available and ready to go by that point. Another option is a September 2018 release date which is when the new iPhone will be launched.
There has been a report from Digitimes that the updated MacBook could come out in the latter half of the year this year. The theory of this is that GIS (General Interface Solution) is expecting more LCD display orders to come from Apple. The LCD display orders reportedly include orders for a 13-inch display. One could draw the conclusion that there will be a 13-inch MacBook in the works.
Digitimes also reported that if there is to be a release of a MacBook in 2018, it's nothing to get too excited about. There is rumoured to be no plan for any major upgrades.
Pricepoint
Apple is fairly consistent with their pricing model. Customers pretty much know what to expect when it comes to the prices of new Apple products unless new models come with fancy upgrades. The price of the MacBook didn't change in 2017. Its range was from £1,249 to £1,549. In 2018, Mac will probably stick with the same pricing structure unless they discontinue the MacBook Air line. If they were to do this, they might introduce a different entry-level MacBook computer for under £1,000.
Design
As mentioned above, there are not likely to be any major changes to the 2018 MacBook. The MacBook is already super thin and light, weighing in at 0.9kg and 13.1mm in measurement. This is even lighter than the MacBook air by 24 per cent. There is a possibility for a 13-inch model, but there's nothing certain about that at all. It's simply a rumour.
There could also be some variety when it comes to colours available for the MacBook. The iPhone 8 added the Rose Gold and Gold options merged together. There could be a possibility of merging together Silver and Space Grey. Wouldn't that be fun?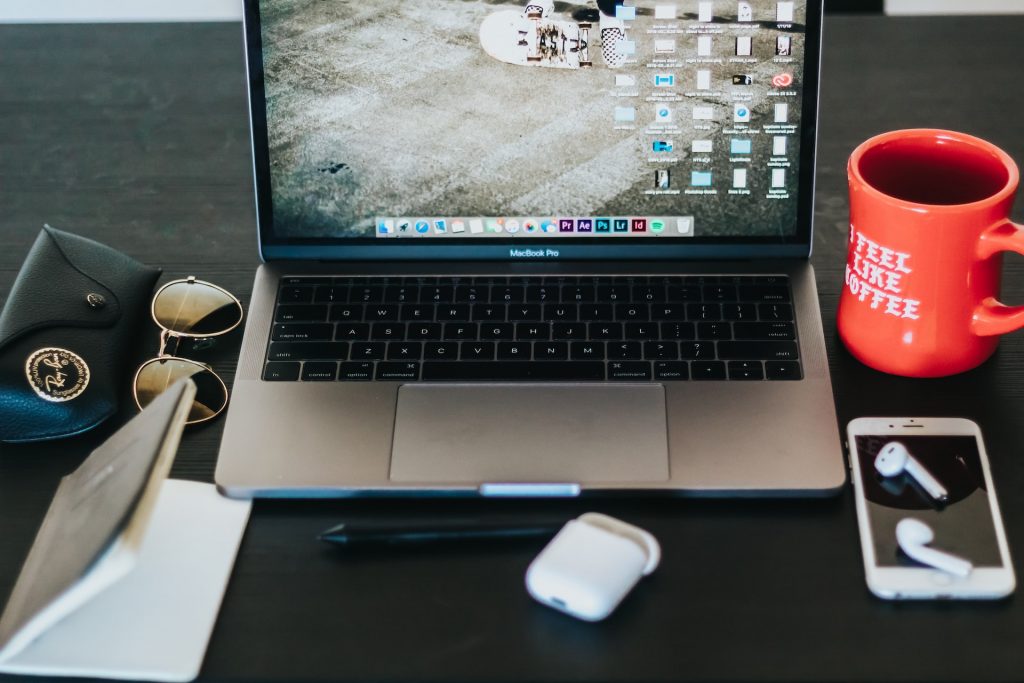 Screen
The rumours above mentioned that Apple ordered 13in LCD displays from GIS. They are Apple's current supplier of modules for the MacBooks currently in production. Another possibility is an OLED display for the MacBook. This is a possibility in the future, but probably not for 2018.
The screen size could possibly change. Right now, the MacBook is only available in the 12-inch size. It's possible that the rumours of orders for 13-inch screens could mean that there will be a 13-inch MacBook available. This would make sense if the theory above about phasing out the MacBook Air line is correct. Then, Apple would have a 13-inch MacBook Pro and a 15-inch MacBook Pro, and 12-inch and 13-inch MacBook models.
Specs
The 2017 MacBook had a 1.2GHz m3 Kaby Lake processor. This is an upgrade from the 1.1 GHz entry level option. The 2018 MacBook, however, will likely have Cannon Lake or Coffee Lake as processors. These are the successors to Kaby Lake. Also, there is a Kaby Lake R refresh that is a possibility.
There is a chance that Apple will design its own system-on-chips. The A4 was designed in-house and was used in the iPhone 4 back in 2010.
Another option is Motion Co-Processors. Ever since the M7 was introduced in 2013, it has been used to track steps and elevation. Then, the 2013 Apple chip added a secure element to store user's biometric data and payments.
The first Mac to get one of these chips was the MacBook Pro of 2016. It got the Touch Bar and Touch ID and the Secure Enclave. In 2017, Apple introduced the iMac Pro which had the T2 chip. This chip secures the Core OS with Secure Boot and is a disk controller for the SSDs. It also is used as the image signal processor for the FaceTime camera. It's very likely, then, that Apple will be designing its own chip for the MacBook 2018 release. It could possibly give power to a Touch Bar or it might be used for Face ID.
Keyboard and Track Pad
Apple was awarded a new patent in February 2018 which might mean that the company will use a second screen as a keyboard for their MacBook in the near future. The title of the patent is "dual display equipment with enhanced visibility and suppressed reflections." This could possibly mean that the newly patented technology will include a second display for a dynamic keyboard. It might be one that is attached permanently with a hinge, or it might be removable. This second screen would be OLED as well. Apple used OLED for the Touch Bar in MacBook Pro, so it's possibly an expansion on this technology.
The Takeaway
Apple hasn't released any information yet about the new release so all we can do is take educated guesses based on past trends and rumors that have been circulated. Apple might release the Mac this year in June, September, or not at all! We will have to just wait patiently and see what Apple has planned for the release of a new MacBook in 2018.