There have been a steady flow of rumours claiming that Apple will be releasing not one, not two, but three iPhones this year. The three rumoured releases include the iPhone 7S, the iPhone 7S Plus, and the iPhone 8. The iPhone 8 is also called the iPhone X. This some believe has to do with the 10th year anniversary of the iPhone which happens this year.
Since this is the 10th year anniversary of the iPhone, it only stands to reason that Apple will have something special planned to celebrate. This fall, Apple is expected to be releasing the newest iPhone: the iPhone 8. That should be a great way for both Apple and Apple users to celebrate. Here are some of the features you may be seeing with the new release.
iPhone 8: A Whole New iPhone
Rumour has it that the iPhone 8 is going to be completely redesigned with an edge-to edge display that removes the top and bottom bezels. These bezels are where the Touch ID feature and front-facing camera are housed in current iPhone models. iPhone will instead build these features right into the display. This will mean a sleeker than ever iPhone 8, with the display possibly being a flexible plastic OLED instead of an LCD.
Why the change to OLED? Well, OLED has benefits such as better colour accuracy and improved sharpness of images, among other benefits. Along with the OLED display we expect that there will be an increase in the price of the iPhone 8 because OLED displays are more expensive to use. One estimate says that the cost of an iPhone 8 with an OLED display may be more than £800. No matter what the display turns out to be, one thing will remain about the iPhone 8. It should still be water resistant. And it might possibly have an even higher IP68 water resistance rating. Changing to this display will give Apple the chance to introduce a thinner device which needs less power while also having a better display.
A Change in the Body
It also seems plausible that the iPhone 8 will have a glass body instead of the aluminium one that has been used lately. The glass may possibly be built around an aluminium or stainless steel frame. The last time Apple used a glass body was for the iPhone 4S. Since that phone, however, many advancements have been made. Now there are sturdier ways to make glass. So the new iPhone may be more resistant to breaking than the iPhones of the past.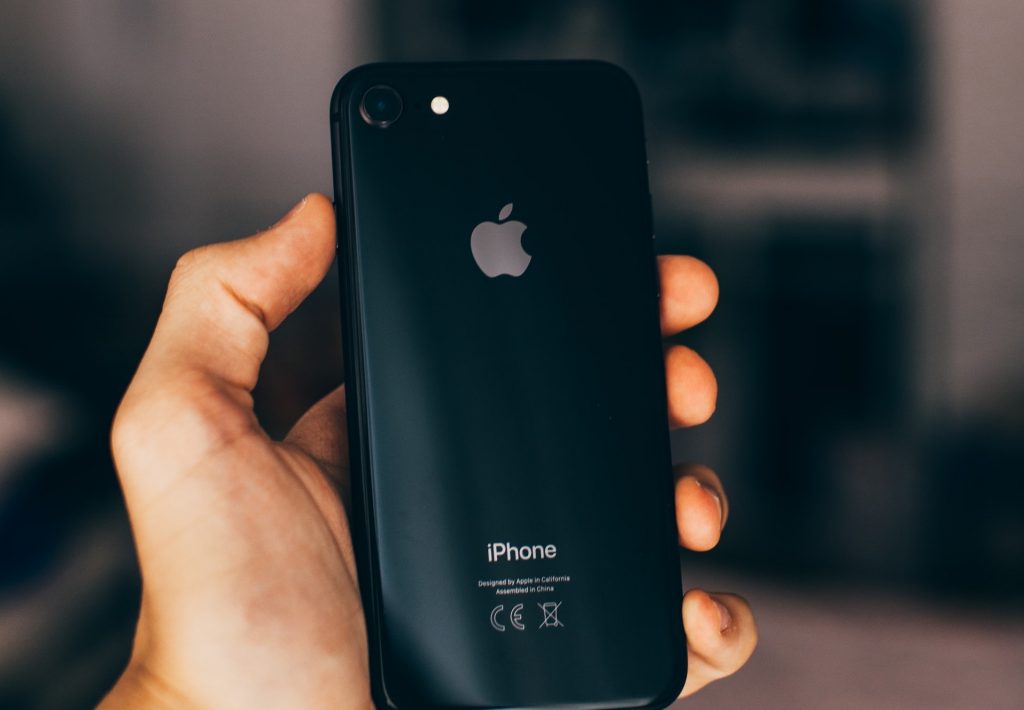 Wireless Charging in iPhone 8
There is evidence that Apple is working on a way to use wireless charging for their new iPhone 8. If this is true, that explains why glass would be used for the body. Inductive charging will be required in order to charge through a magnetic coil. It would not work as well with an aluminium body. With long-range charging technology, users would have the benefit of not having to use a charging source. It has been speculated that Apple is working with a partner who has created a wireless charging source. But of course, none of that has been verified. Whatever way wireless charging ends up working for the new iPhone it seems that the wireless charging option will be in the higher-end iPhone 8 models.
Biometrics on the iPhone 8
Apple always wants to be on the cutting edge of technology. And because of this drive they may be working on including more biometrics in their newest offering. The new iPhone 8 may include features such as facial recognition or iris scanning. At this time it's not certain what these new features will be used for, if they are included in the new iPhone at all. They may be used for Touch ID technology.
There have also been rumours that Apple is working with Lumentum to come up with 3D sensing technology. How this might be used in the iPhone is yet to be determined. Some possibilities for use of this technology includes augmented reality, facial recognition, or improvements in the camera. As always, Apple is in the game to beat all the competition for the most amazing features. With all the new features that are rumoured for the new iPhone 8, it's sure to be the talk of the town. Even if they only have half of the features that are rumoured, it will still be THE phone to get for 2017.