Is your phone starting to feel a little old to you? Are you ready for a phone that is new and exciting again? Well good news! You can now order the iPhone XS or the iPhone XS Max, and you know Apple delivered with their new features. There are so many awesome features on Apple's latest handsets that you will be thrilled with the results of what Apple has cooked up in their lab. This article will go over several of the best new features that will make a huge difference in how you can use your new iPhone XS or iPhone XS Max.
New Features
The Finish
Is the look of your phone an important consideration for you? Well if you are a fan of the finish of your iPhone's casing, you will be excited about the new gold finish that's available. It's a more subtle hue of gold that has an off white glass panel on the back. What's exciting about that is now it matches the new stainless steel look that the Apple Watch Series 4 has. So you can coordinate the way your technology looks if that's your kind of thing.  
The Display
There has been so much buzz about the new display of these new phones! The reason for all the buzz is that this year Apple will be adding the largest display ever on any iPhone. The iPhone XS max will come in with a 6.5 inch screen. The new iPhones are almost the same size as the older devices, but the display is completely edge to edge. Instead of being made from aluminium, the frame is made from a glossy stainless steel, which will provide better grip.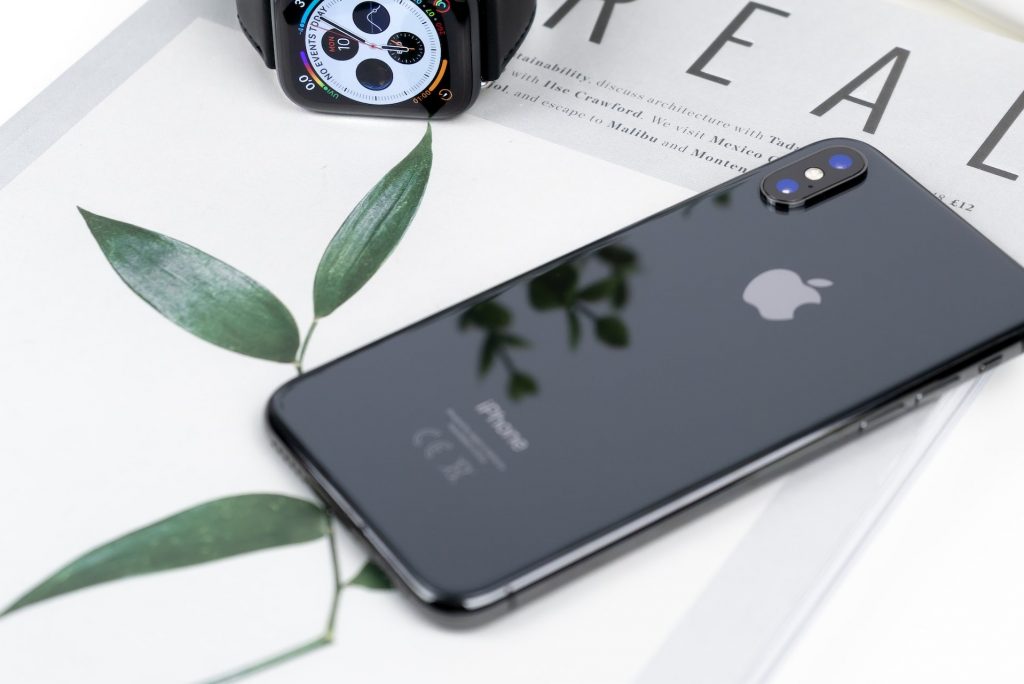 The Wallpaper
If you've seen some of Apple's latest commercials, you may have noticed some interesting wallpaper options that will be available for the new iPhones. Now Apple has live wallpapers on the iPhone XS and iPhone XS max. There are three new live wallpapers included in Apple's new XS and XS max. These wallpapers will have many different hues. They sort of look like planets, but they are really just swirls of paint.
The Charging
You know how it's such a pain to keep up with charging cables? They are so easy to lose or leave behind when you travel. Well, Apple wants to make it better than ever to charge wirelessly, so they have definitely made an improvement with the iPhone's XS and XS Max. The iPhone XS and iPhone XS Max will have tighter coils inside to make it quicker and more efficient to charge your new phone wirelessly. Everyone wants as fast charging as possible, so this will be a great feature for these new phones.
The Cameras
Apple's newest phones will have new larger pixels that have an increase in depth, meaning that there will be better performance in low light situations. Another wonderful feature of the new cameras is colour representation itself. You can expect more accurate colour portrayals, so your pictures will look better than they ever have before.
The RAM
Apple has upped its RAM game for these two new phones. There used to be 3 GB of RAM in the iPhone X and the iPhone XR. In the iPhone XS and XS max, however, there will be 4 GB of RAM. You will especially notice this when you have lots of webpages open at the same time, or if you're moving back and forth between different apps.
The Takeaway
These are just some of the top features in the new iPhone XS and the new iPhone XS Max. You will notice that there are many new features that you will enjoy in these new phones. A few others not included in this article are better water resistance, better recording for videos, and other a couple other surprises that you can find out all on your own. The iPhone XS and XS Max are available to order from Apple. Another option is to order from one of your wireless carriers. Many wireless carriers are offering some great promotions for their customers to purchase the new iPhones. You will surely have no trouble finding one of these phones to fit your needs.
Do you want to sell your Apple product? Make a quote and sell it now!