Are you itching to get your hands on some new Apple products? You might want to hold off for just a little longer. Apple might drop some brand-new tech products soon. Based on a reliable source, Apple has plans to unveil some replacements from their current line of products. The good news is that, according to some reports, at least 4 products in their current lines will be have some major upgrades. Filings in the Eurasian Economic Commission database indicate that Apple submitted four different devices including a desktop computer, a laptop, a tablet, and a smartphone. That's a pretty good indication that these devices will be launching fairly soon from Apple.
What Devices We are Expecting
iPhone SE
A new model might replace the current second-generation iPhone SE, released in 2020. To keep up with the times, it's likely the new iPhone SE will have features like 5G connectivity as well as a lightning-fast processor. Several reliable sources have suggested that some of the major upgrades would be an improvement in cameras. There might be also an increase in storage up to 256 gigabytes, the A15 Bionic chip, and of course, better connectivity. Sources believe that the updated iPhone SE will be Apple's most affordable iPhone. If it has the same price model as the 2020 model it could clock in at just $399. The addition of the A15 bionic chip should make this phone have increased performance and efficiency over the previous chip. This will make it a great value for budget conscious users.
iPad Air
Another reported update could be to the iPad Air, also last updated in 2020. Rumours said that the iPad Air could receive some updates like the ones the 2020 iPhone SC may receive. In addition to the A15 bionic chip and 5G connectivity that the iPhone SE will likely see, the iPad Air may also have a 12-megapixel ultra-wide front camera, Quad LED True Tone flash, and Center Stage for video calls. It's unlikely the design will be refreshed, but there may be some more color options to choose from.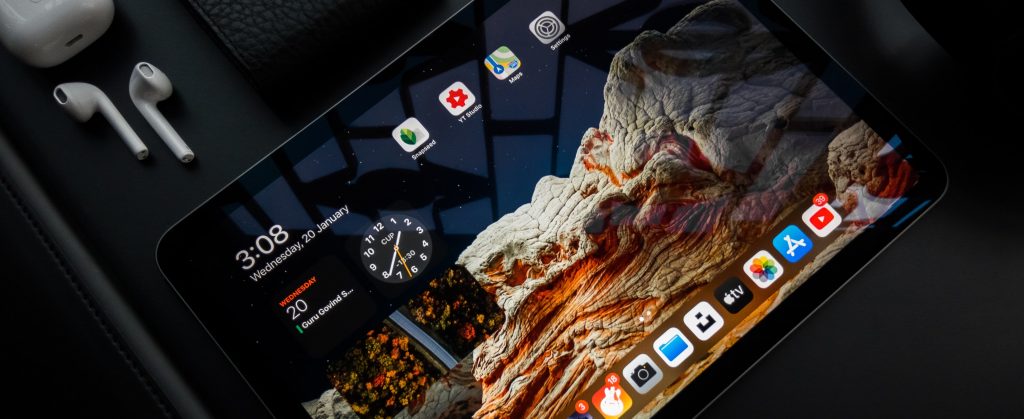 Mac mini
Rumour has it that Apple's been working on a new Mac mini for quite some time. Back in 2020, Apple updated the Mac mini giving it an M1 chip. However, the higher end model is the 2018 space grey model that has the Intel processor. Most likely it's this higher end model that Apple will update this year to an all-new silicon one. The higher end Mac mini might receive the device's first redesign since 2010 which may bring about some major changes. These may include Apple silicon chip options, probably the M1 Pro and M1 Max, a magnetic power connector, and a new design which may include some two-tone color options. Another reliable source has leaked that the new Mac mini will have a similar form factor as the current Mac mini but the size will be smaller. It's also said the design will not be the unibody aluminum but will have a plexiglass like top above and aluminum frame. The rear of the device will likely have the same ports as the current Mac mini.
13-inch MacBook Pro
Back in 2020 was the last time Apple refreshed the entry-level 13-inch MacBook Pro. We all expect that the current refresh will have only a couple of changes. There may not be a touch bar on the new model, but there may be the M2 apple silicon chip. Are you excited about some of the changes mentioned in this article? Already want to purchase something? We will have to wait and see what Apple has up its sleeve. There may be these changes or perhaps other devices will have refreshed updates from Apple.